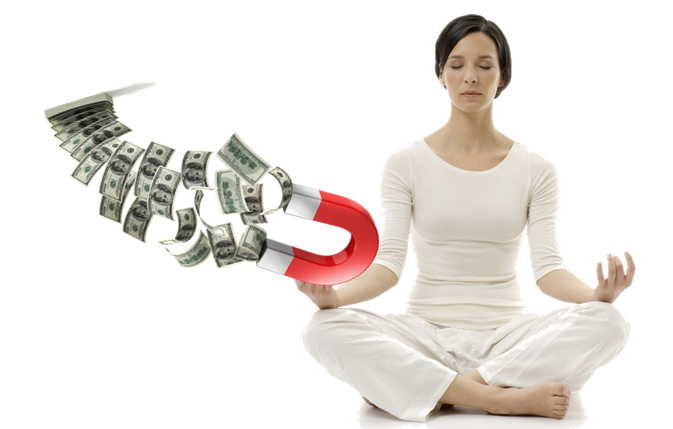 Pretty much everything you want to accomplish in life boils down to changing your thoughts, feelings and habits. Doing the same thing will always bring the same results, but doing things differently can change your path.
Here are some interesting exercises to help you attract money.
By altering your thoughts, actions and energy  you can enable yourself to attract success and become a magnet for money.

3 Ways To Increase Prosperity:

Change your thoughts and actions.  The way in which you think about money and your success will have an affect on how you receive money.   Your energy is a key factor in determining your financial prosperity.  When you switch your thoughts and energy from the negatives such as "I will never have enough money" or "I can't afford my bills" to "I am happy with what I have" and "I will have an abundance of financial stability", you are creating gratitude and opening up yourself to receiving money.
Practice the "$5" rule.  Take all your $5 bills and put them into red envelope.  Follow this technique for 3 -5 months for all $5 bills come your way.  Then apply half towards a needed loan and half towards a needed vacation.
Read more at MSI-Healing.